Welcome to Interstate Irrigation & Lighting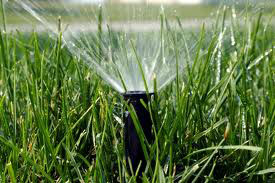 We are the premiere landscape and lighting company serving Washington DC. Our trained professionals have been providing quality lawn sprinkler service for residents in the area for the last 20 years.
Tired of wasting your time and money? Have you ever considered an in-ground sprinkler system?
Serving Washington DC and Montgomery County including Adams Morgan, Capitol Hill, Chevy Chase, Cleveland Park, Columbia Heights, Downtown, Dupont Circle, Foggy Bottom, Georgetown, Logan Circle, Mount Pleasant, Woodley Park, Bethesda, Potomac, Rockville and Aspen Hill. Now serving Montgomery County in Maryland.
Interstate Irrigation offers the best pricing and service available.
Call (703) 250-8830 for a free, no obligation estimate.
To set up an appointment online, Click Here.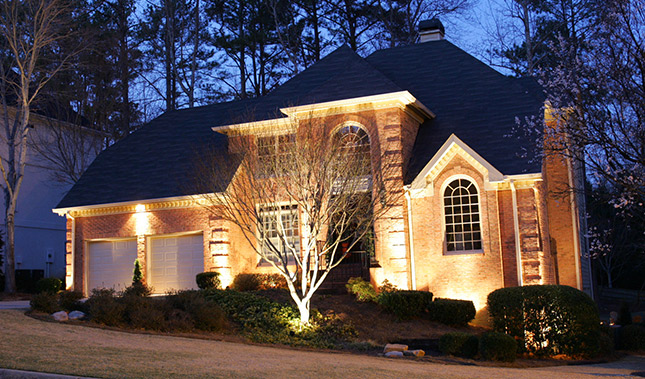 With over 20 years experience in the business, let us show you how you can:
Save Time and Money
Protect your Landscaping Investment
Conserve Your Water Resources
Add Beauty, Value and Safety to your home
When we install systems, we'll teach you how to use them to achieve the best results.
Maintenance Agreements Available for any System
Our mission is to provide superior irrigation installation and maintenance services and expertise to our customers in Washington DC. At Interstate Irrigation, we place the customer first by bringing quality solutions to address our clients' current and future needs. We add value by establishing best practices, detailed project management systems, training and retaining quality personnel, and adhering to a policy of continuous quality personnel, and adhering to a policy of continuous quality improvement. Our vision is to be the preferred contractor of choice for Irrigation and Lighting needs in Washington DC and surrounding areas.
Irrigation Services - Underground Irrigation Systems in Washington DC
We provide Certified Designers
Professional Installation of irrigation systems
Maintenance of Irrigation Systems
Commercial, Institutional, Athletic fields, Residential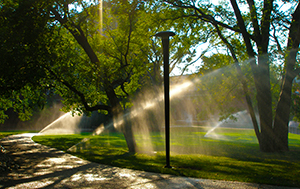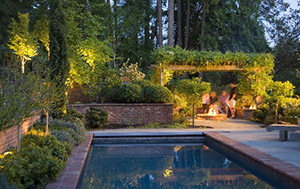 Sprinkler System Design & Installation Professionals
Interstate Enterprises, Inc. has been competing in the residential, commercial, and governmental arena in Northern Virginia, Washington DC and suburban Maryland since 1986. Today, Interstate is fully bondable and possesses the lines of credit necessary for financing large projects. Our continued track record of providing quality services, competitive pricing, and quick responsiveness has led to continuing business growth.
Lawn sprinkler service, Washington, DC area - Interstate Irrigation and Lighting - Metro Area landscape, lighting, and irrigation sprinkler system contractor. Approved Contractor for Rainbird, Toro, Hunter and Weathermatic - Professionally installed automatic irrigation system, low voltage lighting, custom outdoor lighting, automatic lawn watering system, underground sprinkler system, professional night lighting - We can service all your irrigation system installation needs in Washington Metro Area including, Adams Morgan, Capitol Hill, Chevy Chase DC, Cleveland Park, Columbia Heights, Downtown, Dupont Circle, Foggy Bottom, Georgetown, Logan Circle, Mount Pleasant, Woodley Park, Bethesda, Potomac, Rockville and Aspen Hill - top rated, best, good, local